Welcome to the futuristic edition of the Carnival of Satire, where we take the old carnival form and kit it out with rocket boots, heat rays and robotty goodness. From now on, we've changed the carnival submission policy. If you'd like to submit to the next carnival, keep in mind that we would like you to find someone else's satire. Give us your URL too, so we can credit you. (So it's altruistic, but you still get a link.) More details are at the Carnival of Satire page. And please, remember we're looking for satire.
Let us being our journey to The Astounding World of the Future. This hilarious YouTube mashup takes old newsreel-style narration and runs it over suspect footage; it's hard to understand why the narrator is so happy, but it sure is funny: "The little lady of the future will no longer slave over the stove to prepare her hubby's meals. She'll use a heat-ray oven." [Grumpy person nukes hot pocket.] The "picture phone" bit floored me. Watch here or the embedded video below. Thanks to Flarf for finding this gem.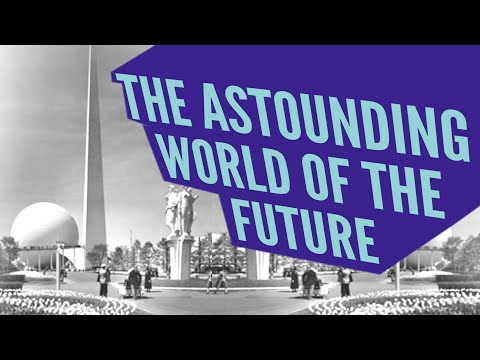 Over at Fengtastic!, we can see how easily we get used to the conveniences of the Internet, our technology of the future:
While not from the future, LOBO is as freaky as the future, though I found his worries about Home-Grown Terrorists fairly sensible.
Personally, I don't see why humans can't marry robots either. (BTW, I think we should all make every effort to pronounce the word "roebut", like they did in the 40s.) Speaking of marrying robots, you should be careful of Wanda, at least on your wedding night.
When it comes to creating spoofy poetry, Madeleine Begun Kane is a machine: The "We Did Nothing Wrong, & Nancy Should Have Stopped Us" Song.
Scunt (hey that's their name) has a frightening report about A new drug that's claiming millions of lives.
Carl Milsted takes us to the present and informs us about Obama's Massive New Subsidies for the Rich.
Chris has karate irony: The Devil's Dictionary of Martial Arts.
Davidwilliams presents Satire Patch: CHINESE ADMIT FEEDING PRISONERS TO TILAPIA.
Banquet Manager presents World History Lesson: Conservative vs Liberal.
And to take us back to the future, in particular, the rapture for nerds, Rick is waiting for the singularity and listening to The Very Model of a Modern Singularitarian. [YouTube clip].
And that's it for the 114th edition. Thanks to these fine folks for helping us with webby-stuff: the Blog Carnival for their form; and the listings at the Ubercarnival, Ferdy's permanent floating ping festival, and for the listings at the Blog Carnival too. Also, you may find some satire here if you poke around a bit. Here too. Thanks to Richard Scott for his awesome robot cartoon.