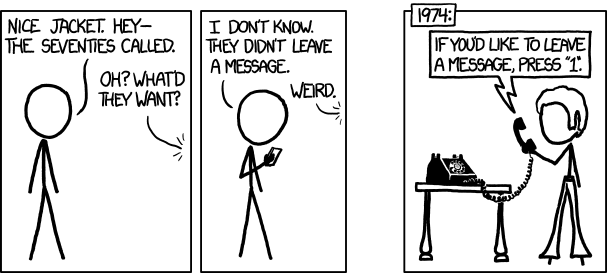 I remember talking to my Grandfather on the phone in 1974. He was in Canada, and I was in the UK.
There was an echo that made it very difficult to hear his voice; I think he struggled even more than I did with managing to talk over what we'd just said, as it bounced around in the cable under the sea. It actually sounded like he was submerged, his voice was so faint and distant. It was still pretty exciting to talk to him, though, especially since I knew he was so far away.
I have no idea what he'd make of my iPhone. He was a practical guy though, so he'd just probably use it, no doubt after swearing a bit about how tiny the buttons were.
Alltop has humor on the line.